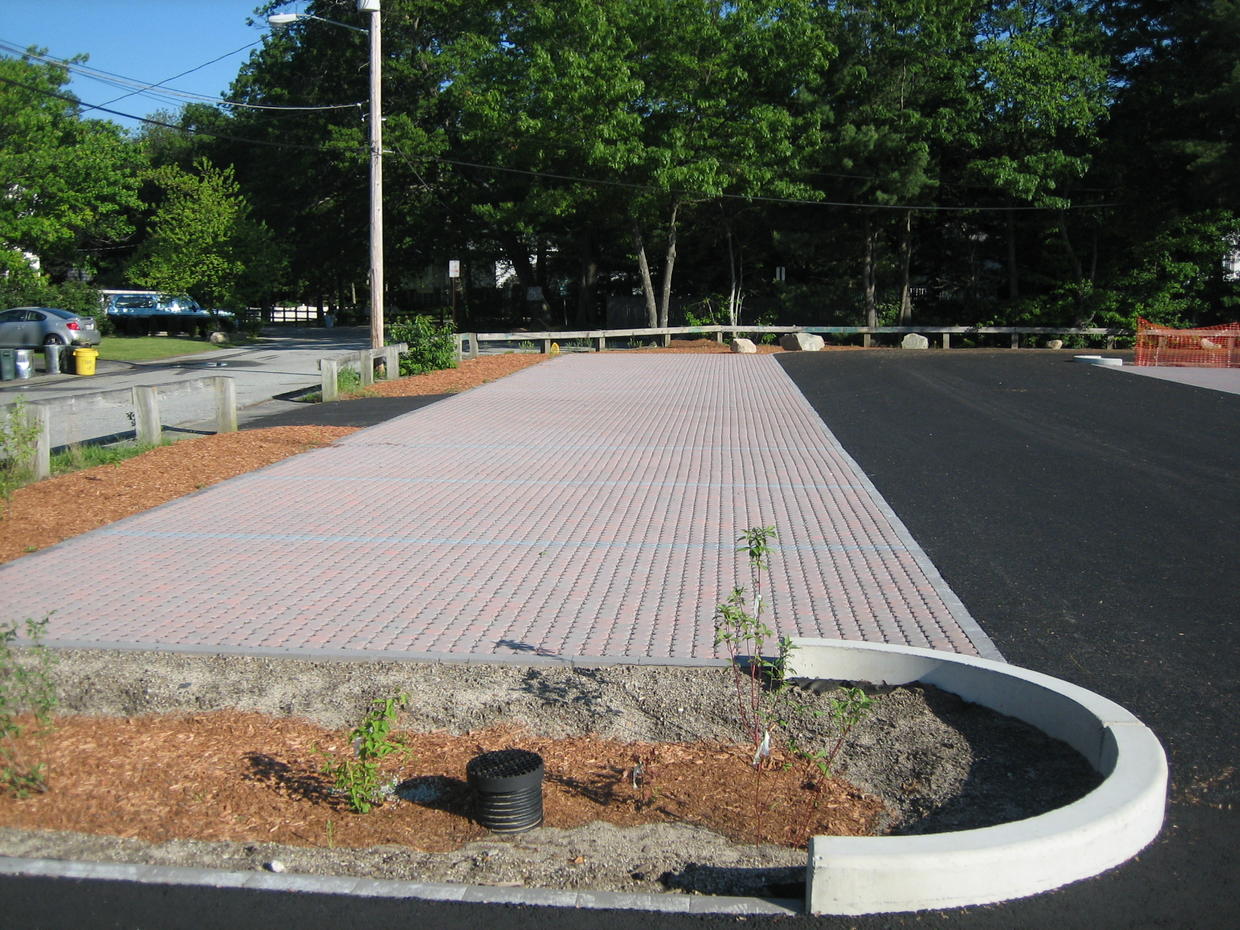 Reduce driveway runoff by confining and slowly releasing precipitation into the ground with sustainable permeable paving products in Melbourne.
If you're looking for an eco-friendly permeable paving solution in Melbourne, turn to Meteor Interlockers®. As a leading supplier of premium quality permeable paving, we can provide everything you need to complete the task at hand.
We offer a range of permeable paving solutions for residential and commercial properties across Melbourne. Management of stormwater has never been more efficient or simpler with our porous paving products.
Transform your driveways, patios, and walkways with our Permeable Paving Melbourne. We build durable and flexible floor coverings suitable for the climate in Melbourne. Our permeable paving options are slip resistant, resilient and UV stable.
How Permeable Paving Works
A permeable pavement system is unlike asphalt or concrete pavement. It is an environmentally designed system that reduces or even eliminates the need for drainage systems. Rainwater simply seeps into the spaces between the pavers and then runs down through layers of rocks underneath (base layer) and back into the groundwater.
Benefits of Permeable Paving
Better appearance – Permeable pavements go by a multitude of designs that fit into your landscape architecture or outdoor layout. They simply look better and look more appealing than concrete or asphalt.
Versatile functionality – Turn vacant corners into lawn parking areas or driveways. Transform slippery pool surroundings into anti-slip pool decks. Keep your commercial forecourts and footpaths puddle-free on rainy days.
Low cost – Permeable pavement is less expensive and requires less labour. It's a wise choice if you're planning to do driveway, patio, or walkway construction or renovation.
Easy installation – No speciality equipment is necessary upon installation. Pallet-sized grids can be carried by one person, laid out neatly, and trimmed along the edges.
Proven durability – Properly filled grids are as durable as or even more durable than asphalt or concrete, supporting heavy vehicles or equipment.
Sustainable solution – The grids are made from recycled materials. Property owners who choose this solution are helping the environment.
Natural drainage – Permeable pavements remove the need for expensive drainage systems. Rainwater simply seeps through and enters the ground. This also helps replenish nearby aquifers.
Eco-friendly – Because permeable pavers prevent surface runoff, they also prevent erosion and reduce sediment buildup in nearby drainage systems. Also, allowing rainwater to enter groundwater systems through different ground layers allows for natural removal of pollutants.
Permeable Paving Melbourne offers residential and commercial paving services as well as concrete rejuvenation, Terradec, rectification, and resurfacing. We also offer decorative concrete and quartz carpet products and tile overlay solutions.
---