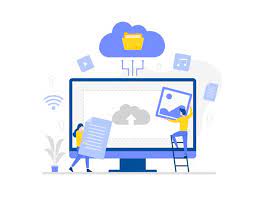 Introduction:
The world of app development is in a constant state of flux. With new technologies emerging every day, it can be difficult to keep up with the ever-evolving landscape. One of the most exciting developments in recent years has been the rise of Flutter developers and their ability to unlock new possibilities in app development. Let's take a look at what makes Flutter so special.
What is Flutter?
Flutter is an open-source mobile application development framework created by Google and released in 2017. It uses a single codebase for both Android and iOS platforms, allowing developers to create apps faster and more efficiently. In addition, Flutter's hot reload feature allows developers to quickly iterate on their app without having to restart the entire process each time they make changes. This makes it much easier for developers to test out changes before releasing them publicly.
Flutter Developers also has access to native features such as camera access, GPS tracking, push notifications and more, which makes it a great choice for creating powerful apps that are able to take advantage of all the features available on modern devices. Furthermore, Flutter's use of widgets makes it easy for developers to build custom user interfaces without having to write long lines of code or manually adjust UI elements.
Benefits of Hiring a Flutter Developer
Hiring a professional Flutter developer can be extremely beneficial for your project as they have expertise in building mobile apps using this cutting-edge technology. A skilled developer will be able to leverage all the features offered by Flutter in order to create powerful apps that are optimized for both Android and iOS platforms. They will also be able to build custom user interfaces quickly thanks to the wide range of widgets available in Flutter, as well as utilize native features such as camera access or GPS tracking if needed. Additionally, having an experienced developer on your team ensures that any issues related to performance or stability are addressed right away rather than waiting until after release which can save you time and money in the long run.
Conclusion:
Flutter developers have opened up new possibilities when it comes to app development by providing developers with an efficient framework that allows them to create powerful mobile applications with minimal effort. With its easy-to-use widgets, access to native features, hot reload feature and more, hiring an experienced Flutter developer can help you unlock your project's full potential while saving you time and money along the way! If you're looking for someone who can help you develop your next project using this amazing technology then consider finding a professional today—you won't regret it!
---