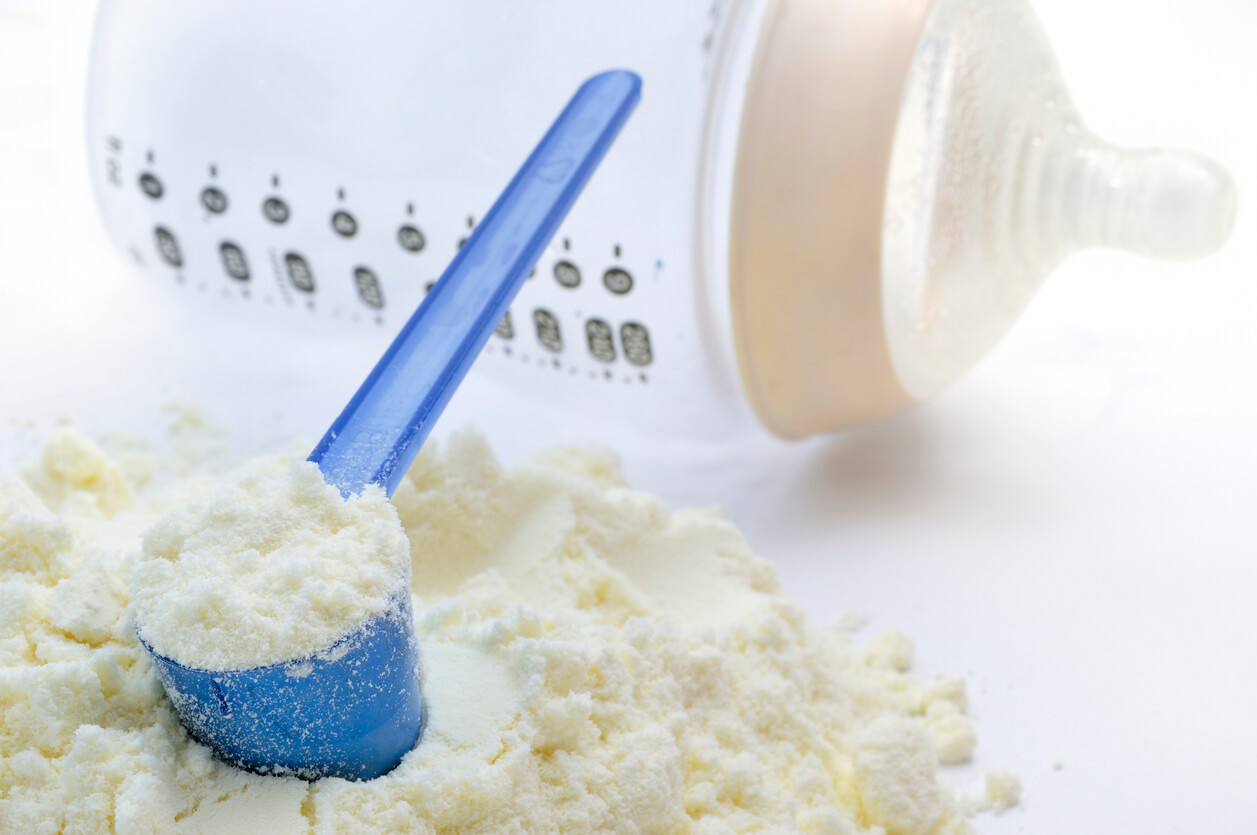 Every parent of a newborn will see the brands Similac or Enfamil put in front of them repeatedly and with good reason. These companies make a ton of money on these Powered Baby Formula Recall Lawsuit products. However, bovine milk formula can be dangerous for some preterm babies.
Very premature infants should not be given cow milk-based products. Studies have shown that they are at a far higher risk of developing necrotizing enterocolitis (NEC), a dangerous and life-threatening intestinal infection.
If your child has been injured or developed NEC after being given Enfamil infant formula, you may be entitled to file a baby formula lawsuit against the manufacturer. Call our personal injury attorneys at Rosenfeld Injury Lawyers, LLC for a free case evaluation.
Similac and Enfamil Formula Practically Control the Baby Formula Market
Parents often associate the product with the two dominant formula manufacturers. Both Similac and Enfamil control about 40% of the market for infant formula in the United States. Abbott and Mead Johnson make Enfamil.
This company was sold to a British firm in 2017 for $16.6 billion, showing exactly how valuable the product is.
Similac and Enfamil makers start early, providing parents with free samples when the mother is pregnant and convincing them that infant formulas will make their lives far easier.
Cow Milk-Based Formulas
The exact cause of NEC is uncertain, but several scientific and clinical studies link cow's milk-based infant formulas, such as Similac and Enfamil, to an increased chance of a premature infant developing NEC.
The first study indicating a link between cow milk formulas and NEC was published in The Lancet in 1990, finding that formula-fed infants were ten times more likely to acquire the disease.
Studies indicate that bovine-based milk formulas cause the intestines of infants to become inflamed and produce too much bacteria, leading to NEC.
The product is still deemed safe for healthy full-term infants. However, it only takes one bad batch of the formula or contamination from a manufacturer worker who may have had an infection that can lead to serious consequences for your child.
According to the American College of Obstetricians and Gynecologists (ACOG), breastfeeding is preferred. However, if that is not possible, feed bovine-based formulas to premature infants instead of soy milk-based products.
Lack of Warning Label
The problem is that the Mead Johnson company does not provide any warning label on their Enfamil product packaging. The manufacturer claims that the warning would be confusing and cause parents to stop buying Enfamil.
The FDA's website states that premature infants should not consume cow milk-based formula. However, it is easy for parents of infants to miss this warning if they purchase Enfamil at their local store and trust the company, seeing as the product does not have a specific warning label.
Nutritional Issues When a Baby Is Born Prematurely
Premature babies desperately need nutrition after they are born to help their bodies grow and mature. However, this is not always easy. While needing food from their mother, babies may not have the physical strength to suck the milk from the breast.
Nonetheless, nutrition is one of their most critical needs. Therefore, it becomes a challenge to get them the necessary nutrients.
What Baby Formula Manufacturers Are Facing Civil Suits?
Enfamil, a baby formula with human milk fortifiers made by Mead Johnson, is the subject of a civil suit in Alabama. The lawsuit was filed by the mother of a baby who developed brain damage after being fed Enfamil with iron.
Similac Advance, a baby formula made by Abbott Laboratories, is also the subject of a civil suit. In 2015, the baby's mother filed a necrotizing enterocolitis (NEC) formula lawsuit, who developed brain damage after being fed Enfamil with iron.
The mother's attorneys built the case using evidence-based feeding strategies involving problems with Enfamil and Similac.
Enfamil and Similac Class Action Lawsuit
There is not yet an MDL (Multidistrict Litigation) or class-action lawsuit involving NEC infant formula with Abbott Laboratories or Mead Johnson. Many Enfamil and Similac formulas have class actions involving similar products filed in Canada in 2019.
The plaintiffs allege that the companies marketed and sold baby formulas containing DHA and ARA, despite knowing that these ingredients were not safe for infants.
---